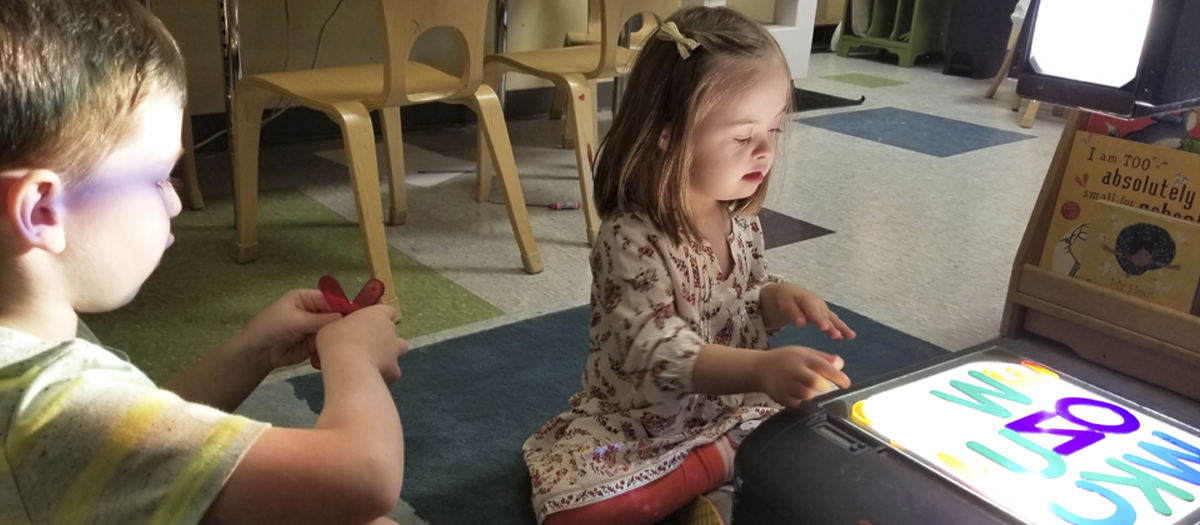 Pre-K – 3's and 4's
Monday–Thursday 8:45am–2:00pm, Friday 8:45am–12:00pm
All aspects of our multi-age Pre-K program for 4's and older 3-year-olds focus on two overarching themes.
The first entails facilitating the development of foundational skills that help children thrive as members of a diverse, caring, and compassionate "community" of learners. Being a member of an early childhood classroom is often a child's first experience outside of the home. For many children, it may be the first time they must navigate the ups and downs of day-to-day life with people who are unfamiliar and/or different. As 3 and 4 years old, children become increasingly more independent and interested in their peers. They become more able to contribute to the planning and caring of the community. Children begin to explore and develop friendships and to deepen their understanding of what it means to create and carry out 'a plan' that incorporates more than just their own wants and ideas. Learning to be a member of a diverse community and to establish and sustain friendships involves complex planning, the ability to identify and effectively communicate feelings and ideas, perspective taking, compassion, perseverance, and compromise. These skills are intentionally taught and promoted. Children are supported in actively contributing to the care of their classroom and in advocating and caring for their own needs and the needs of other people and things in the classroom, school, and broader community.
The second area of focus relates to the development of learning skills and content knowledge. Becoming a lifelong learner entails not only the mastery of developmentally appropriate content but also the strengthening of learning habits and attitudes that serve to sustain the child's innate sense of wonder and curiosity. Through ongoing observation, reflection and dialogue, teachers, children, and families work together to uncover who each child is as a learner and to create opportunities and experiences both indoors and outside that sustain a love of learning and that target the attainment of essential literacy, math, and other content area skills, while also promoting the development of curiosity, problem-solving, focus, self-regulation, critical thinking, and the ability to take on challenges and persevere.