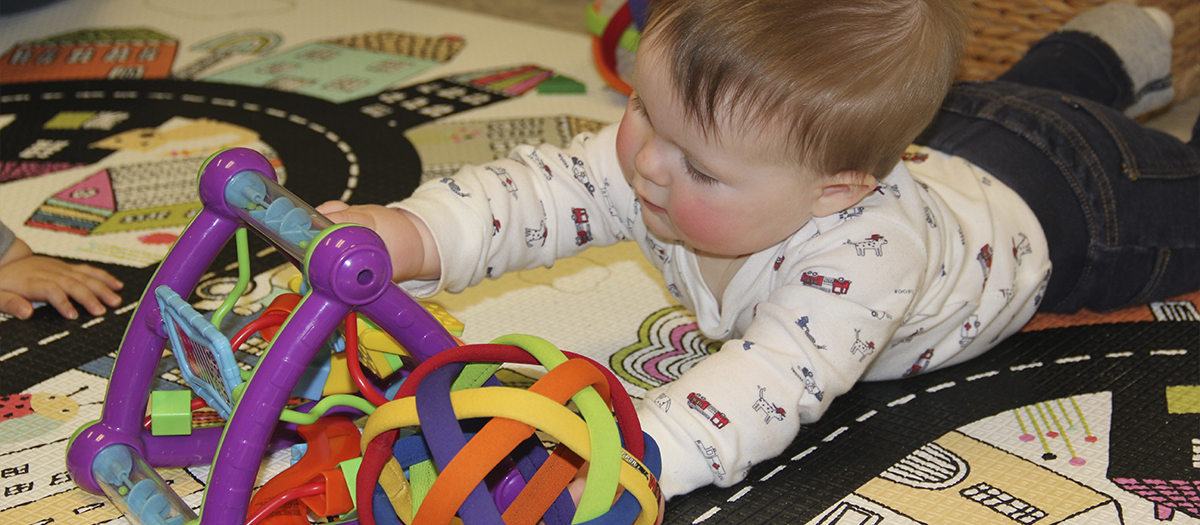 Play & Grow Together offers a variety of learning opportunities for infants and toddlers (6 months through 24 months) and their parent, grandparent, or another caregiver. Under the direction of a highly qualified teacher, caregivers encourage their young children to explore materials to increase their motor skills, communication, and social and emotional well-being.
Carefully planned activities may include music with movement components, literacy experiences through language and print materials, and purposeful relationship-building opportunities. Caregivers are provided guidance to support their child's development in all domains.
Fall 2023 Play & Grow Together will be offered as either a one or two-session program over 12 weeks. The program will begin on Tuesday, September 19th, and end on Wednesday, December 13th. The sessions will take place from 9:30am to 11:00am (the program will not meet during the week of 11/20). Families may choose to attend Tuesday only, Wednesday only, or both days. The program cost for one session per week is $275 and for two sessions per week is $500. To register for the program, please complete the form below.
Fall 2023 sessions are FULL! We hope you can join us in the spring!