Programs
When taking a tour of the Lab School, parents might be surprised to discover a world in action. Children's innate enthusiasm for learning drives them to explore their world—and research supports that their instincts are spot on. Children do learn best when it is connected to their interests and experiences. Our Master Teachers support this drive and create opportunities for our students to learn by doing in the classroom and in outdoor learning environments.
At the Lab School, we respect children as individuals and recognize that learning is different for each child. Through careful observation, thoughtful interaction and family-guided input, our teachers use their extensive experience in early development and learning to create play-based learning environments with each child in mind.
The Lab School welcomes over 80 children from 6 months through 6 years in a range of programs during the year.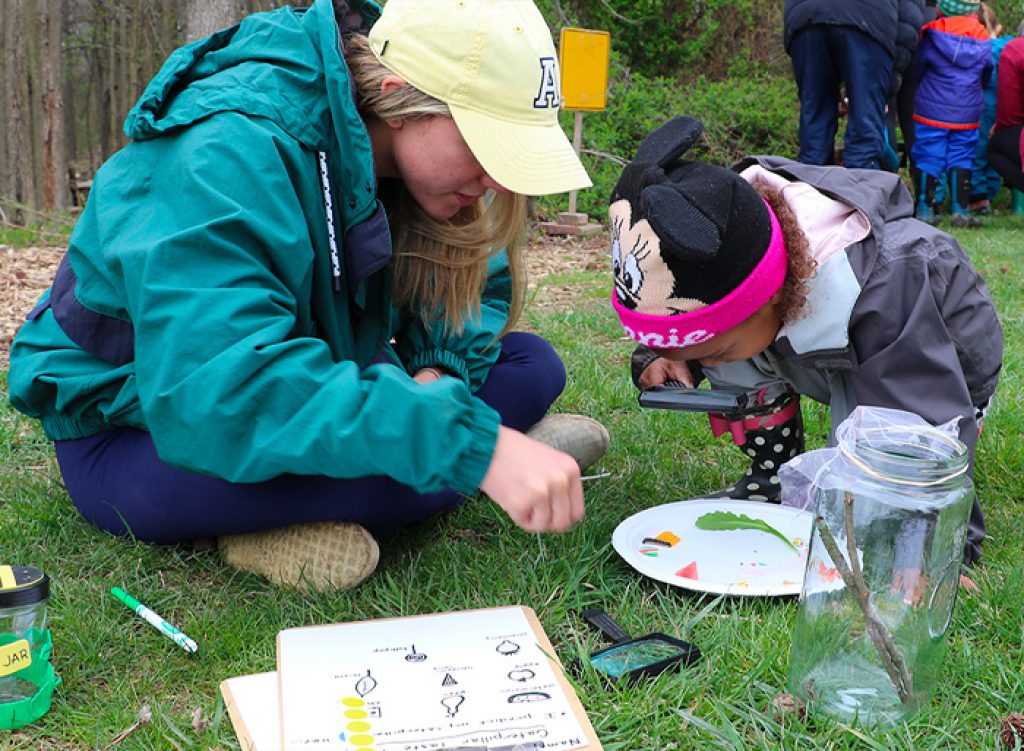 Nature/Outdoor Preschool
Older 3 and 4 year olds